InvoiceOnline.com enables the creation of custom email templates for sending invoices, reminder messages, and thank-you emails. This feature simplifies your invoicing process and allows you to compose email text according to your preferences.
Email Template Creation
Creating email templates is easy and intuitive. Simply proceed to the My Account section and select the Email Templates option.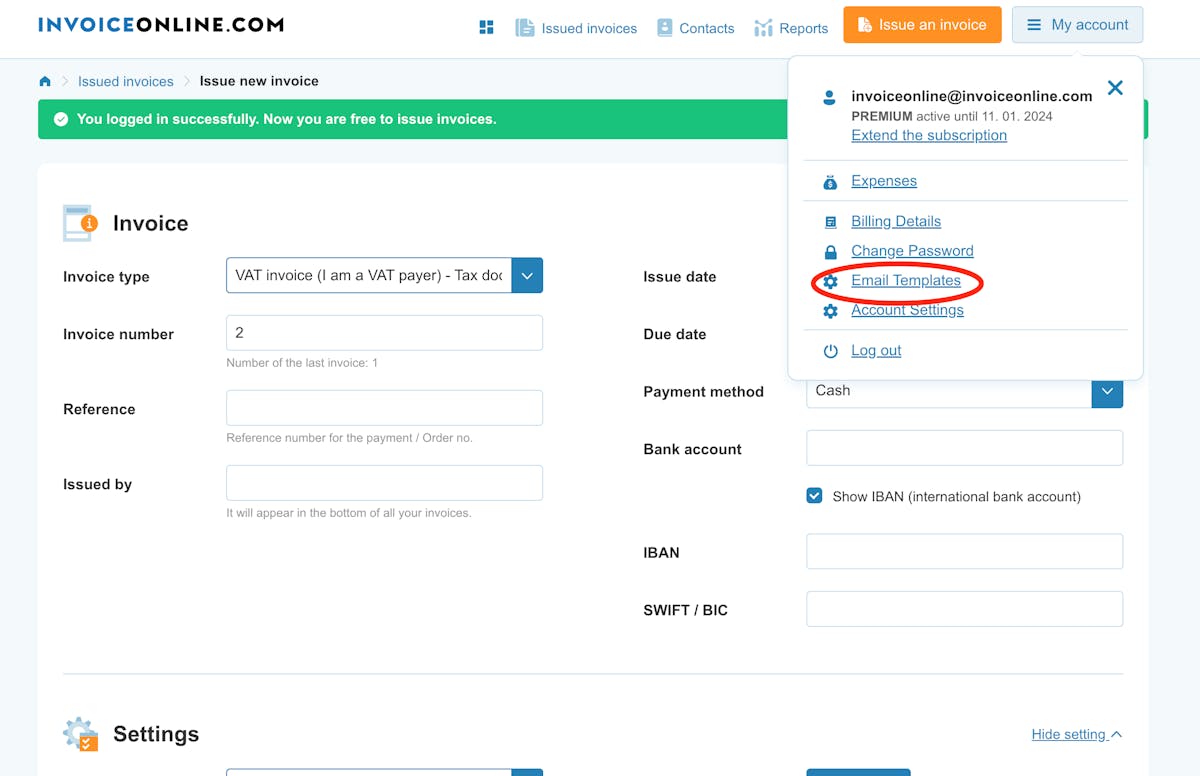 In the top toolbar, you will then select which email template you wish to create.
InvoiceOnline.com offers three types of templates:
sending an invoice via email
reminder
thank-you message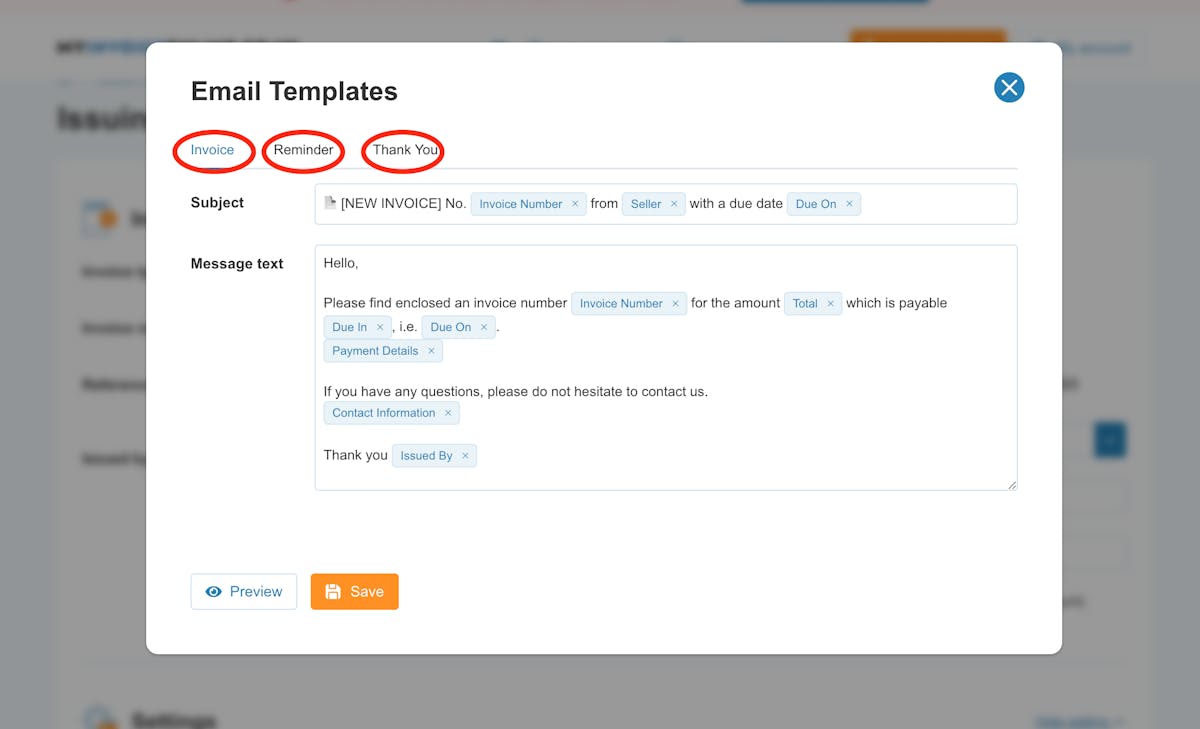 In each template, you have the option to edit the subject and the body of the email. Moreover, InvoiceOnline.com allows you to insert selected placeholders into the text, which will automatically be filled with relevant information based on the specific invoice data. This means that information such as the invoice number, due date, payment details, total invoice amount, and other data according to your settings will be automatically filled into the email.
After creating the template, you can preview it to visualize how the sent email will appear.

Once the edits are complete, just press the Save button, and your email template will be prepared for utilization.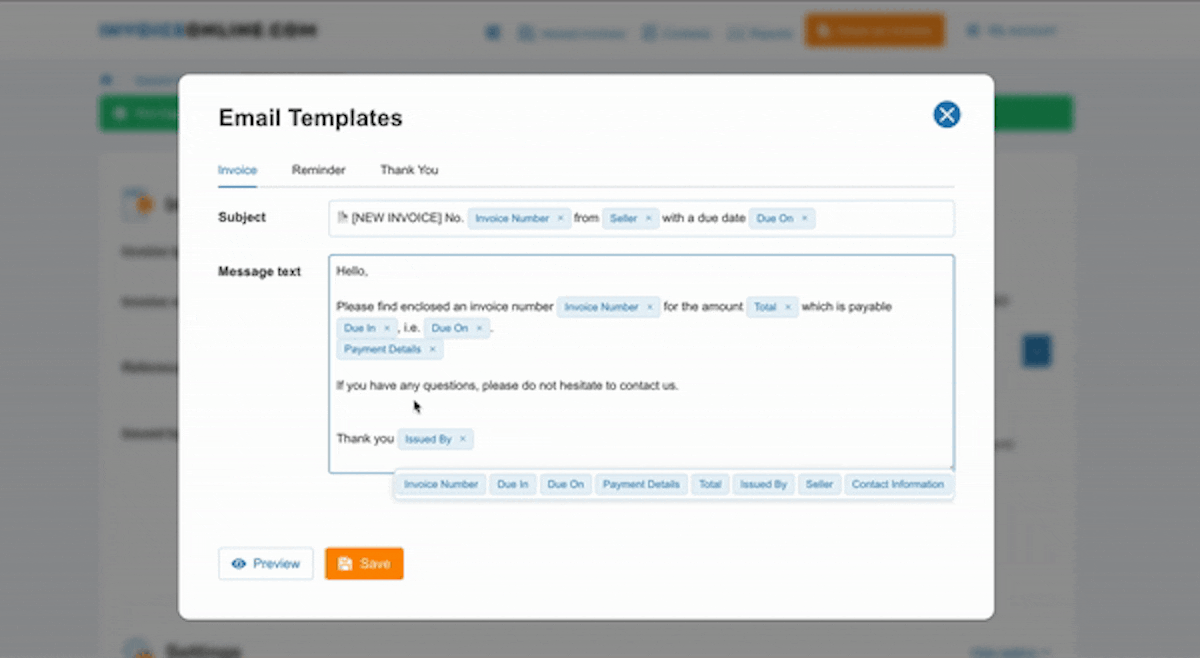 Sending an invoice via email
When sending an invoice via email, simply fill in the recipient's email address and send the template you've created.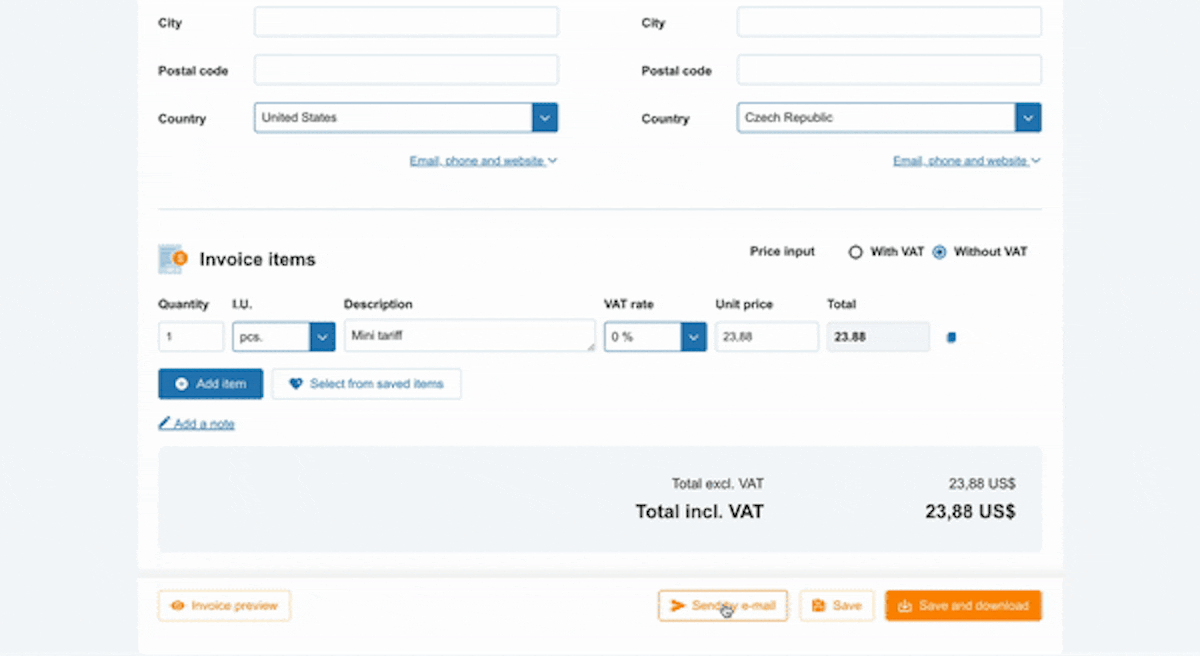 Sending reminders and thank-you messages
In the Issued Invoices section, you can utilize pre-prepared email templates based on the state of the invoices.
If it's an invoice that has already been paid, simply click on the email icon and promptly send the prepared thank-you message to the recipient.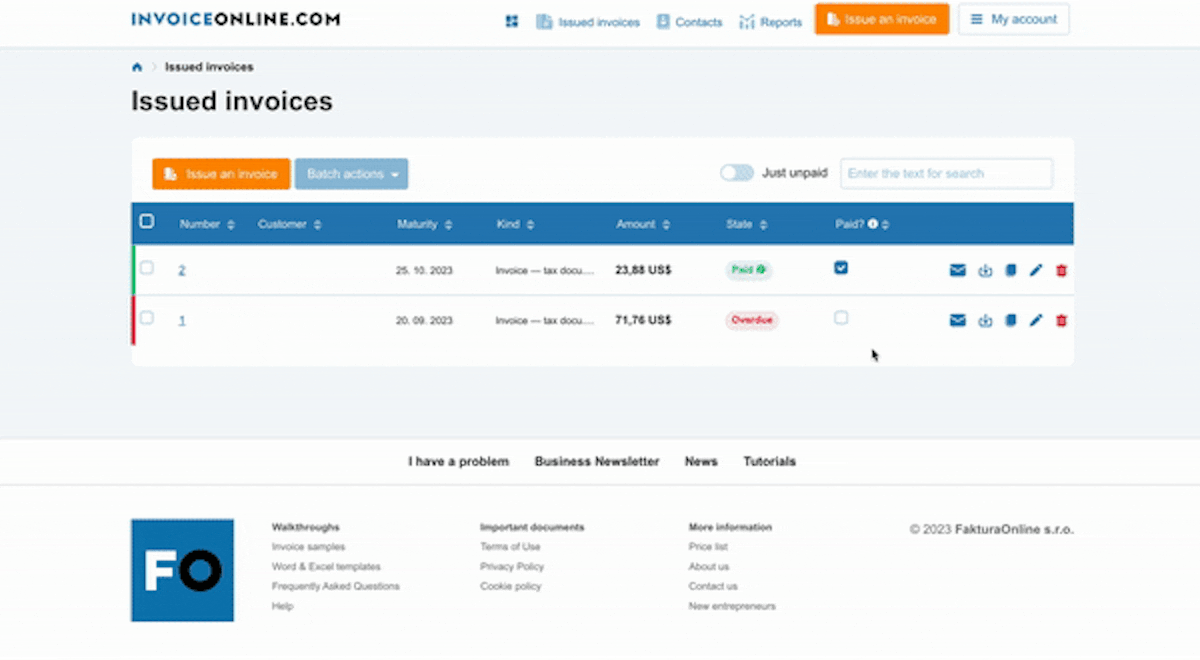 If the due date of any invoice has passed, you can easily send a reminder to the customer using the same process.