Invoiceonline.com offers several features that make invoicing easier for our users. Among them is the easy management of invoice items. You can save invoice items to a list, activate the line suggestion function, and utilize many other features for fast and efficient invoicing.
Function of line suggestion
Upon enabling the line suggestion feature, when entering an item, you only need to input the initial few characters, and InvoiceOnline.com will subsequently offer items from the list that have already been entered with the same name. If you wish to remove any item from the list, you can do so effortlessly by clicking on the trash icon.
The function of line suggestion can be easily turned on and off in the My Account - Account Settings section.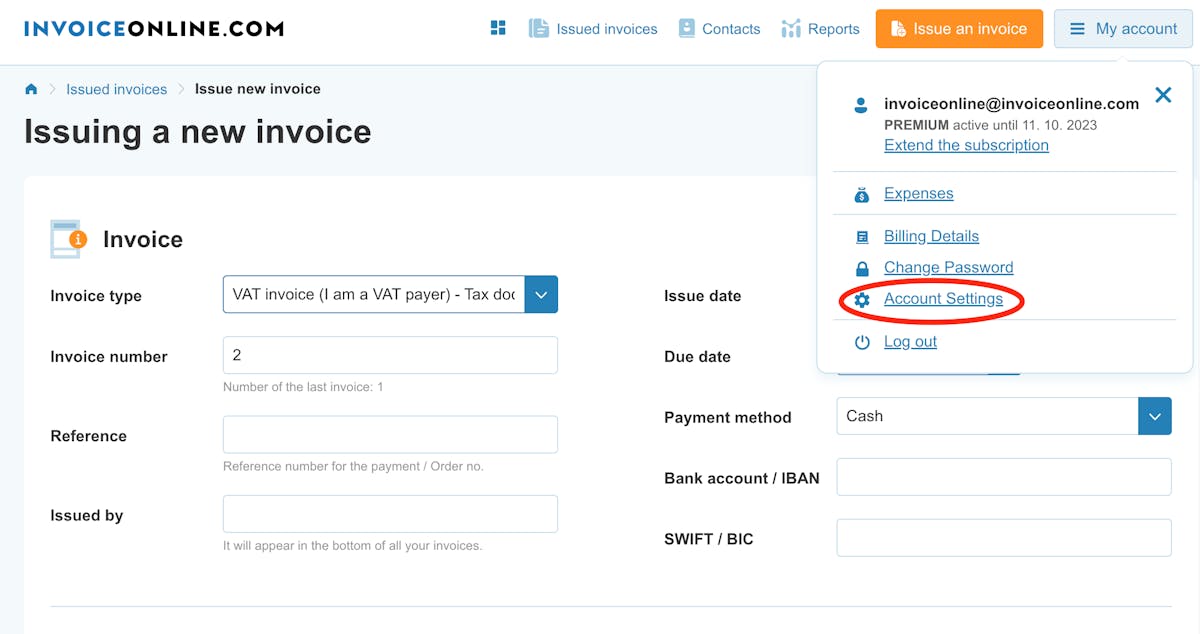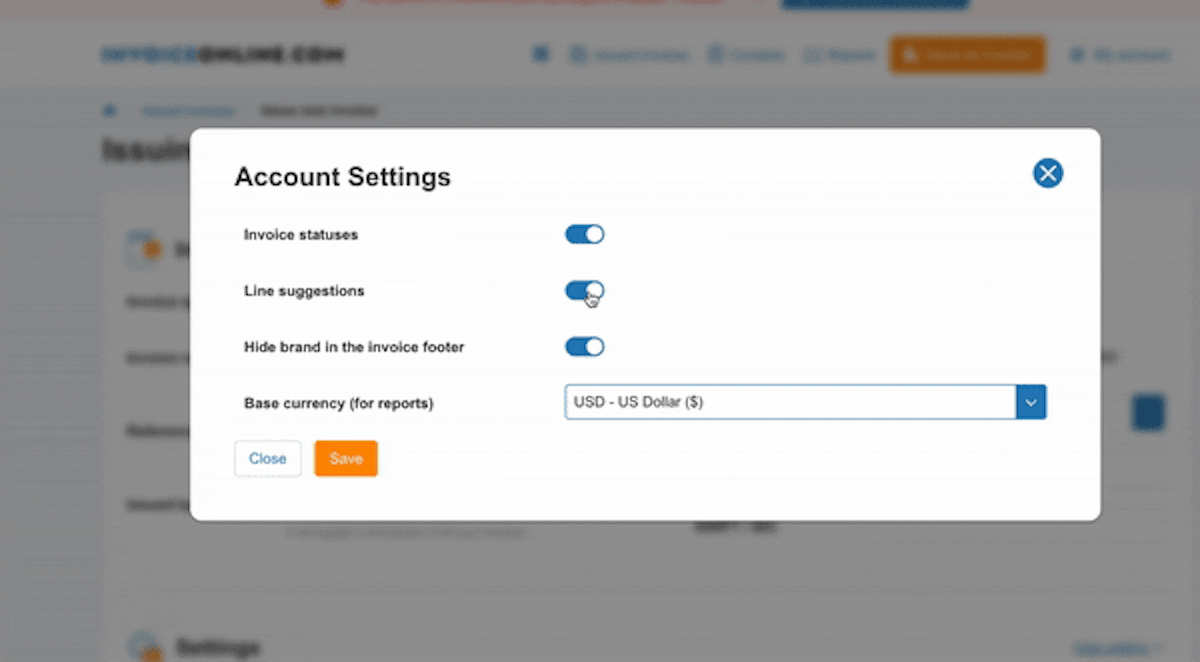 Saving Invoice Items to a List
If you regularly invoice specific items with the same price and I.U., the feature of saving items to a list will significantly simplify your invoicing. Through the Select from Saved Items button, you can easily and quickly add an item.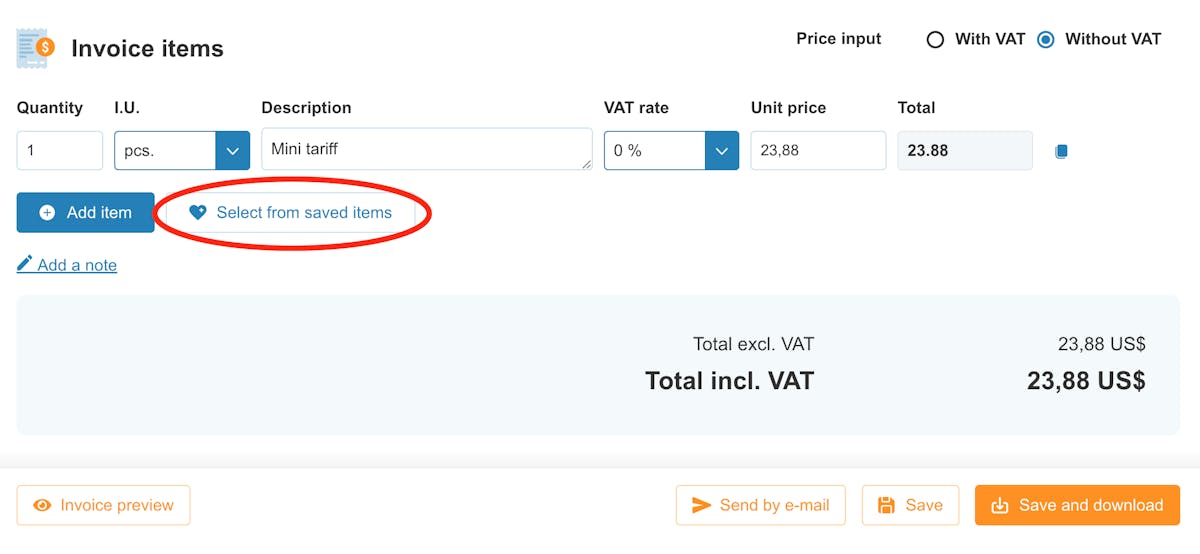 Items saved in the list can be easily inserted into an invoice, and you can also edit or delete them from the list at any time.
Adding a new item to the list
To save a new item to the list, simply click on Add an item and preconfigure its name, unit, VAT rate, and price. After filling out the information, you need to Save the new item.
Additional Invoice Item Features
Once added to the invoice, items can be duplicated, deleted, and reordered according to your own preference with a single click.