While issuing any type of invoice there are options to load stamp and company's logo available, which will be shown on issued invoices. Further down is all important information disclosed, including what files to use etc.
Where to upload the logo and stamp?
Files can be uploaded right in the section Issue an invoice in part Basic settings. This section can be primarily hidden, and it is needed to open it in the first place by the drop-down menu.
→In the right column are options for Logo and Stamp, where you can upload the files.
The user chooses the files from his computer and they must be in the following formats: jpg, jpeg, gif or png. InvoiceOnline.com can handle cut format without any background, but also with a full picture.
It is important to choose an optimally big file, in case the picture is too small not everything can be read and if it is too big, the picture does not have to fit into the place for the logo or stamp.
The uploaded file will be used automatically for every other invoice, that the user issues.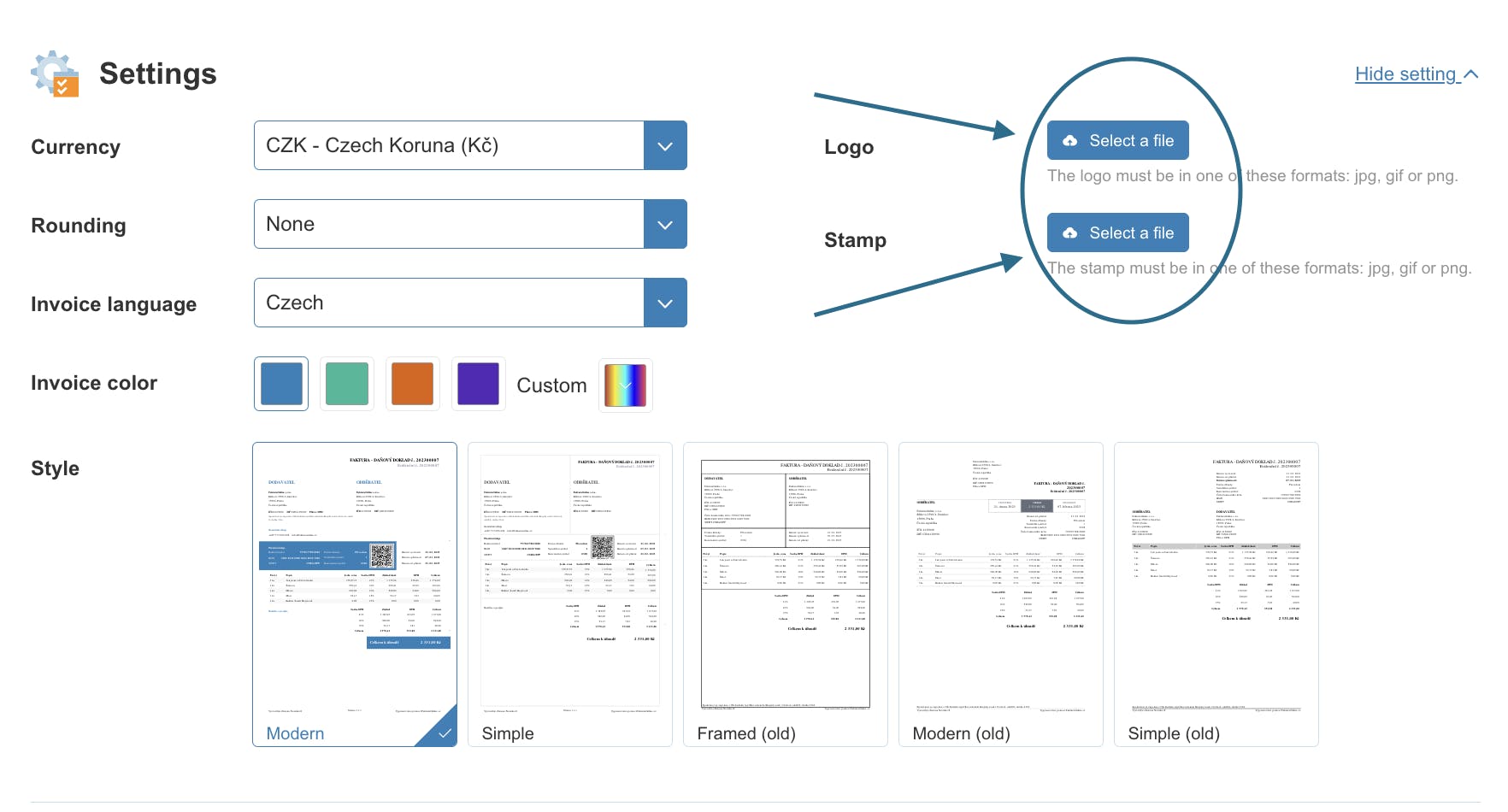 What are the options to work with a logo or stamp?
Logo and stamp can be edited, so they show clearly on invoices and just right how a user needs. Between the functions of work with these files belong cutting or editing of size. InvoiceOnline.com looks after the final film, so it is the right size for invoices and does not deform the picture.
Who is this function available to?
This function is available for both types of subscription – MINI and PREMIUM.