How to invoice quickly and easily with InvoiceOnline.com
Creating a new account looks like this:
Go to InvoiceOnline.com
In the right upper corner click on option LOGIN.
You will get to a site with the following options:
Try InvoiceOnline.com and log in for registered users
For registration fill in your e-mail in the first column to the arrows point (if you register under a non-profit organization, enter the e-mail of domain of the organization).
Click on: Try out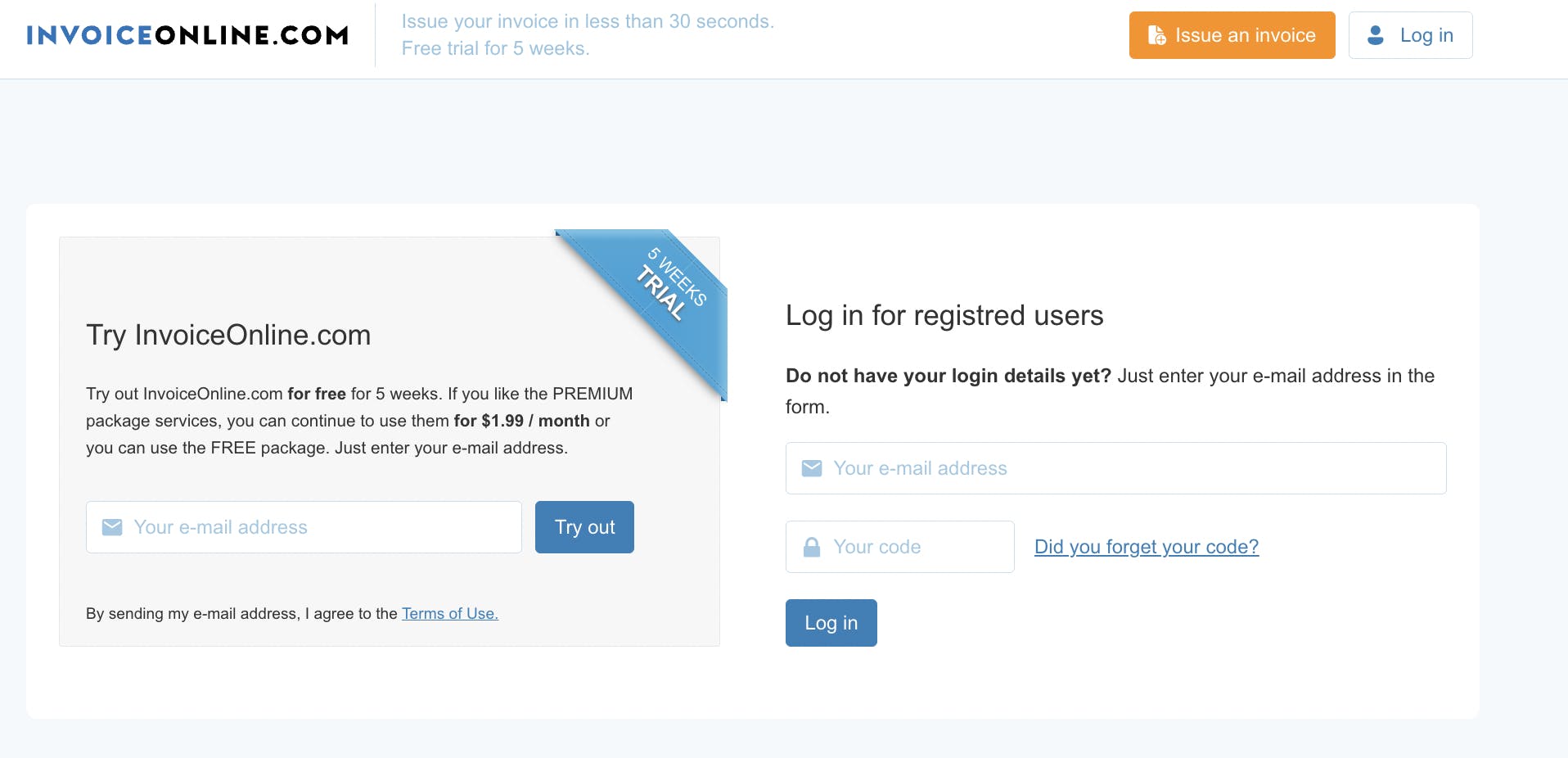 4. You can issue invoices!
Now you can safely issue invoices. During the trial period is the full version of the PREMIUM subscription available to all users for 5 weeks.
With registration, an e-mail was sent with all login information to your e-mail.
Once the trial period will be coming to an end, we will inform you in time with options and ways to prolong your subscription.