When using InvoiceOnline.com you can easily and quickly create an invoice and immediately send it to the recipient via email. You can find information about the features associated with sending invoices through InvoiceOnline in the following article.
After filling out the form to create an invoice, there is a field in the lower right corner of the screen that allows immediate sending of the invoice via email.
If you wish to send the invoice via email, simply fill in the recipient's email in the designated field.
In case the recipient's email address has been used in the past, you can easily find it in the drop-down menu.
If you want to use a different email address as the sender, other than the one registered with InvoiceOnline.com, you can modify the email address in the Sender field.
Among other useful features of InvoiceOnline.com, is the option to send a copy of the invoice to your email and attach additional attachments to the email.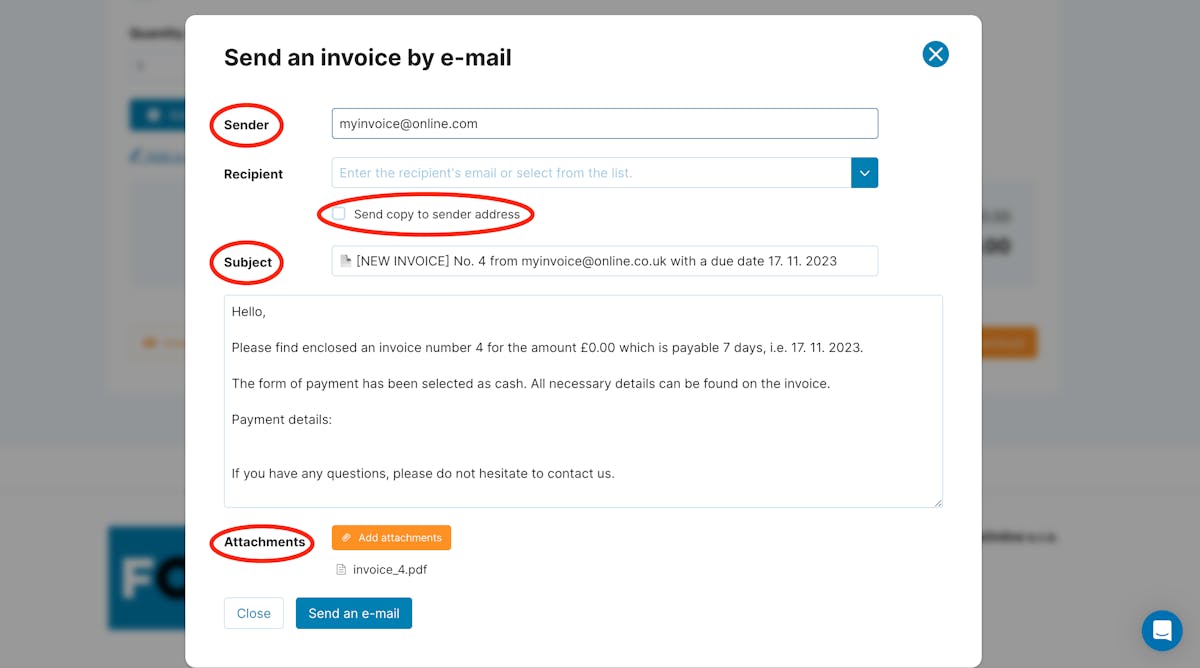 Email Templates
The subject and text of the email can be preset in the My Account - Email Templates section.
You can find information on how to create email templates in this article.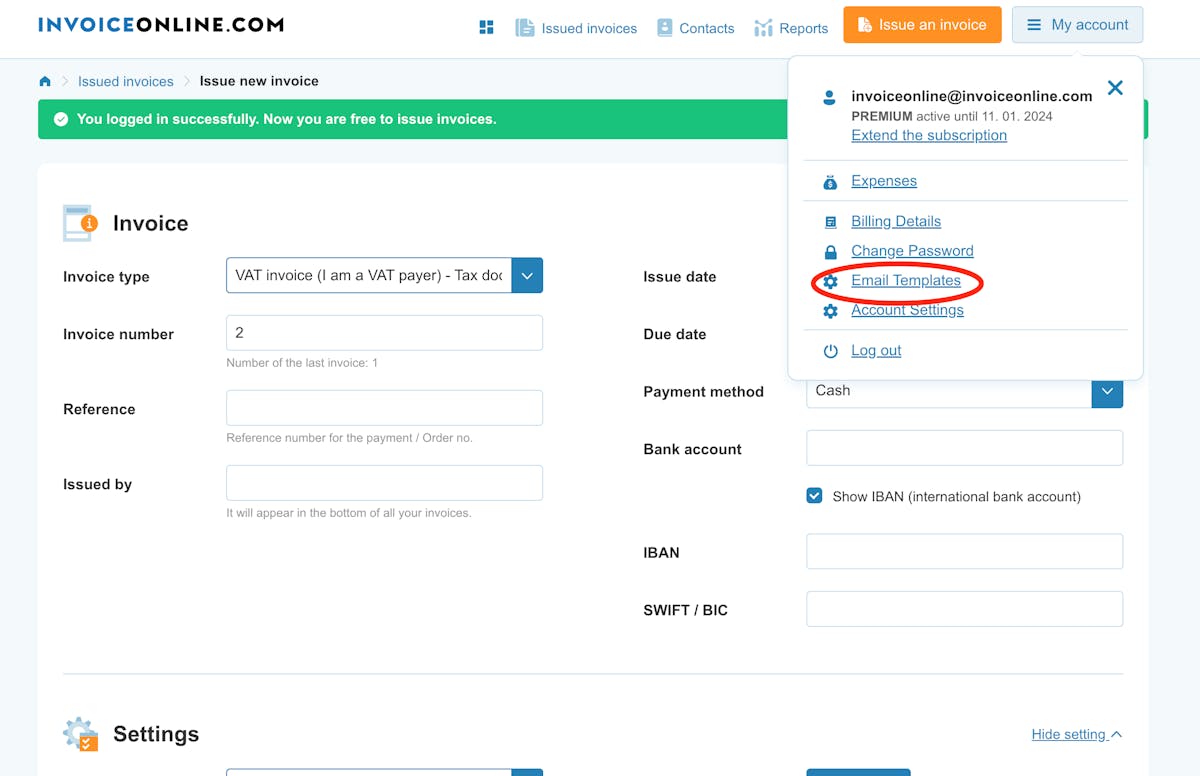 Sending an Already Issued Invoice via Email
Premium tariff users have the option to send an already issued invoice via email at any time in the Issued Invoices section.
To send an invoice via email, simply click on the email icon next to the selected invoice and send it to the recipient.

This function can also be used to send a thank-you message in case the invoice has already been paid or a reminder in case the due date has passed.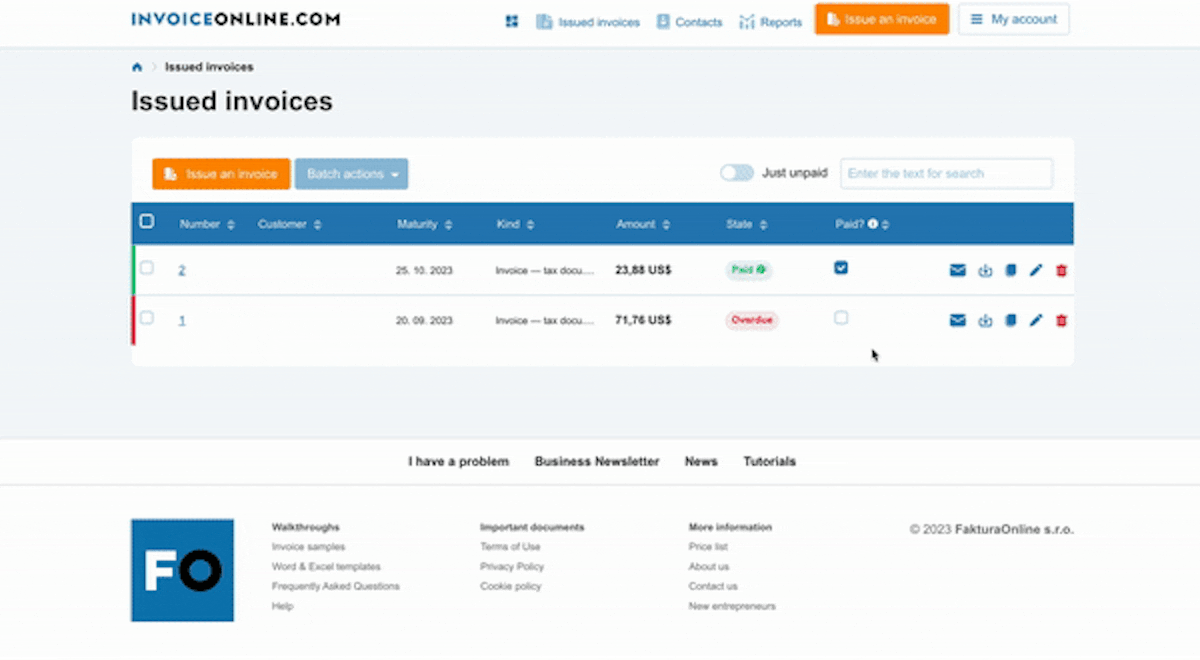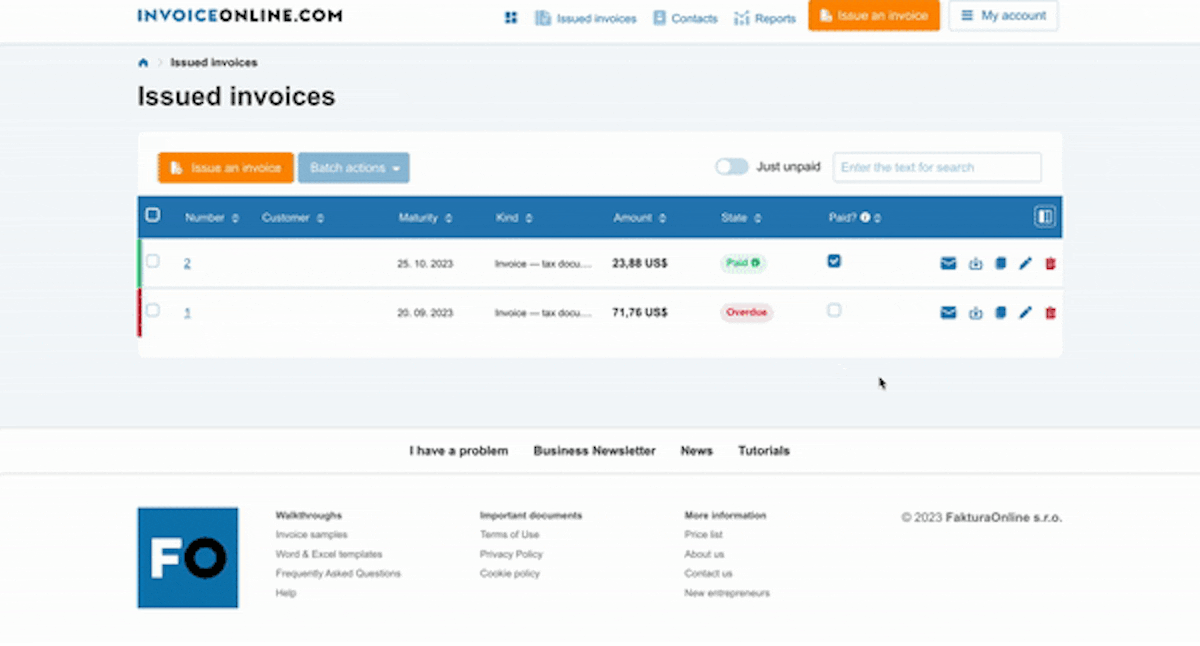 Verification of Invoice Delivery via Email
If you want to verify whether you have previously sent an invoice via email and whether the invoice has been delivered to the recipient, you can do so in the Issued Invoices section. Just click on the number of the specific invoice, and the invoice will be displayed. In the top toolbar, you will find the History column where you can find the date and time of sending the invoice, its delivery, and displaying by the recipient.